Ucluelet Fishing Report
May 14 2013
First Tyee of the Season 31 lbs! - Mixed Weather Conditions


Bait has been the key this past week with most fish coming on the Anchovies. At the tide spoons and hootchie's are catching fish but between the tides all the action is on bait. Some nice fish around for May, average is about 14lbs which is the average sized fish heading into the Columbia River right now.
Chicken Halibut are being caught on the banks and odd nice one as well. Ling Cod and other bottom dwellers have been steady and are an added bonus once you get your salmon for the day.
Limits are:
2 Chinook per day/4 possession
1 Halibut/2 possession / Slot limit requirements
3 Ling cod/ 6 possession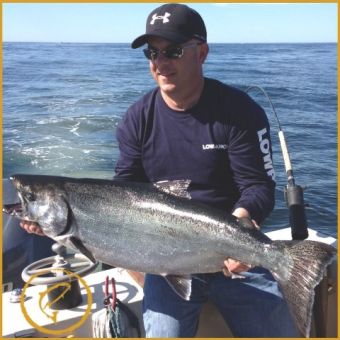 We have trips available daily and are always available on short Notice.
This will be over 25 years for us fishing the early season in Ucluelet. For us it is matter of its the best place to be for the early fishery. No where else has the early season abundance of salmon and chicken halibut combined with nice calmer southerly oceans.
Many of these fish are southern migrating US origin Chinook. The runs are in the hundreds of thousands.
If you would like your "fish fix" between now and the time we start fishing, keep an eye on the Bonneville Dam camera on the Columbia River. Its these same fish that are making their way south.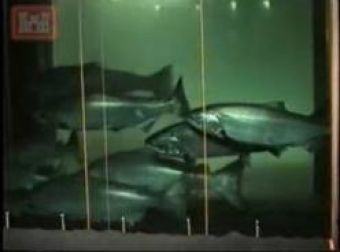 The photo on the left a link to the online fish-cam, check back occasionally and schools will come through from time to time. Note that the camera goes offline from time to time, so check back.
We offer accommodations as well as the best guides around. We supply all the equipment and everything you need for a successful day. Sign up for our newsletter, or like us on Facebook and you will always have the latest information.
David Murphy
Call anytime for the latest conditions and reports

250-723-8022
murphy@island.net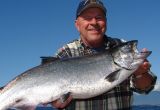 Ucluelet Guided Day Trips
Vancouver Islands best early season fishery for April and May. Salmon and Halibut aggressively feeding on the coastal banks and inshore waters of Barkley Sound. Book by the day means you can set your own agenda!
Trip Details »