Weather and Fishing - Great Trips & Catches
Aug 8 2013
Morning fog and calm seas add up to one thing.....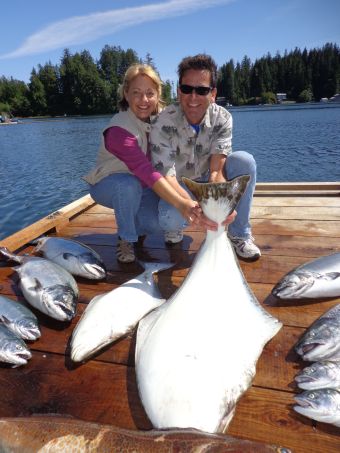 Weeks worth of flat seas have been a real bonus for us. August is nick named "Foggest" and we like it this way.

Fishing just west and south of the Reef has been the most productive for Chinook. Loads and I mean loads of wild Coho offshore. We are getting hatchery ones too.

The inshore Coho fishing on our last evening was really good. Over thirty fish to the ship on the first night. Trolling with flashers with spoons with a faster than normal speed is the best.

On the full days we have been heading offshore to hunt down the schools of Chinook. They have been mid water feeding on needlfish.. Usually 130-180 feet deep

For a real testimonial of this past weeks trip check out the online trip albums, here we post a variety of guest experiences all season long.



Limits are very generous: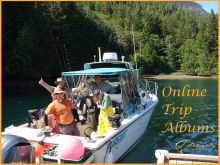 2 Chinook per day/4 possession
4 Coho per day/ 2 of which may be wild (inside area 26)
2 Coho per day/hatchery only (offshore area 126)
1 Halibut/2 possession / Slot limit requirements
3 Ling cod/ 6 possession
We have some trips still available for Kyuquot. Including some last minute specials for this coming week. Drop us a note for dates!
This will be 17 years for us fishing in Kyuquot Sound. There is no other better place to be as we meet the great migration of all Southern bound Chinook stocks along the shelf.
We offer accommodation, all meals in our guided packages as well as the best guides around. We supply all the equipment and everything you need for a successful day. Sign up for our newsletter, or like us on Facebook and you will always have the latest information.
David and Marilyn Murphy (brother and sister team)
Call anytime for the latest conditions and reports

250-723-8022
murphy@island.net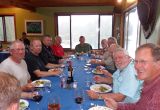 Kyuquot Sound Lodge
Nestled in the tiny village of Kyuquot, our land based lodge is just minutes to the fishing grounds. This location has 800 feet of water front, with plenty of room to stretch your legs. Your equipment and guides are top notch and the lodge accommodates up to 35 guests
Trip Details »