Best Holiday Wishes & Fishes!
Wishing you all a very Merry Christmas and a Super New Year
Dec 23 2013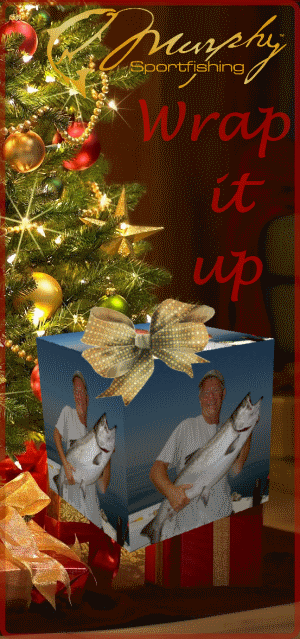 The water is still very low but as you know the Stamp always has enough water to bring in fish. This past 10 days we have seen a few small blasts of fish in the main part of the river. The Sproat has been too low to get up but from what I have heard it hasn't had any good days yet.

The fish that are in the system have moved very fast and where they are calling home is anyones guess.

It is encouraging to see some nice bright fish in the lower and hopefully it is a sign of what's to come when we get water. A few lucky anglers have touched the chrome this year and hopefully everyone will catch there fair share this winter.

Visit our Facebook page as we have been adding a lot of video's lately.
Stuck for a last minute gift for the angler? We will be able to send gift certificates via email up until noon on Christmas Eve.
These gift certificates never expire and can be purchased is any amount towards any fishing, any time of year!
Wrap it up!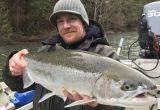 Winter Steelhead - Guided Day Trips
Fully guided day trips for two persons by jet boat includes all of the equipment.
Trip Details »
We offer accommodation, all meals in our guided packages as well as the best guides around. We supply all the equipment and everything you need for a successful day. Sign up for our newsletter, or like us on Facebook and you will always have the latest information.
David and Marilyn Murphy (brother and sister team)
Call anytime for the latest conditions and reports
250-723-8022
murphy@island.net