Stamp River Fishing Report - Vancouver Island
Fall Steelhead
Oct 26 2015
Greetings from Port Alberni!
The river is in prime shape right now for the Fall Steelhead. They are in full swing now feeding on the Salmon Spawn and catches have been regular.
This past weekend Rod Hsu and Kitty were here filming a video website for "Fishing with Rod". They had a great weekend with multiple hook ups on some quality fish. They were guided one day by Kevin and the other by Shaun. Check
Our focus is now on Steelhead in the upper river but there is also fresh Chum being reported in the lower river as well.

Steelhead: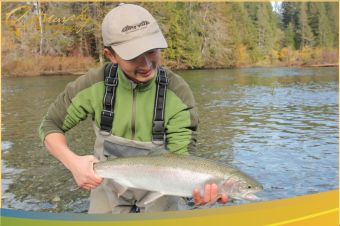 The fish are gorging on eggs so artificial lures such as a single bead drifted under a float or egg pattern with a float/sink fly line will both work well. There are also Cuthroat that came out of the big lakes upstream now also in the mix.

Look for Steelhead to stay aggressively feeding on the Salmon eggs through November




2015 Regulations:

The detailed 2015 fishing regulations for the Stamp and Somass can be found online here.


This weeks weather forecast:




Stamp River Water Conditions (click on image to expand)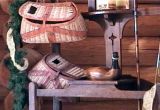 Fall Stamp River Fishing Options
Options range from simple guided day trips to all inclusive packages including meals and accommodations. You set the agenda based on how many days you would like to fish!
Trip Details »
We offer accommodation, all meals in our guided packages as well as the best guides around. We supply all the equipment and everything you need for a successful day. Sign up for our newsletter, or like us on Facebook and you will always have the latest information.
David and Marilyn Murphy (brother and sister team)
Call anytime for the latest conditions and reports
250-723-8022
murphy@island.net
---