Stamp River Winter Steelhead Fishing Report
Jan 8 2018

Low water, Winter Steelhead are in....

Overview
Happy New Year everyone!
The river has been very low the past few weeks but came up with the rains from the upper watersheds of the Sproat and Great Central lakes. Flow is up and so is some tint, which is welcomed conditions compared to the gin clear low water of last week. There are fresh Winter Steelhead in the system and encounters should improve this week since more options are available with increased in river levels.
Steelhead are throughout the system now; lower, upper and middles sections. Look for more fresh fish to be moving in with the rains.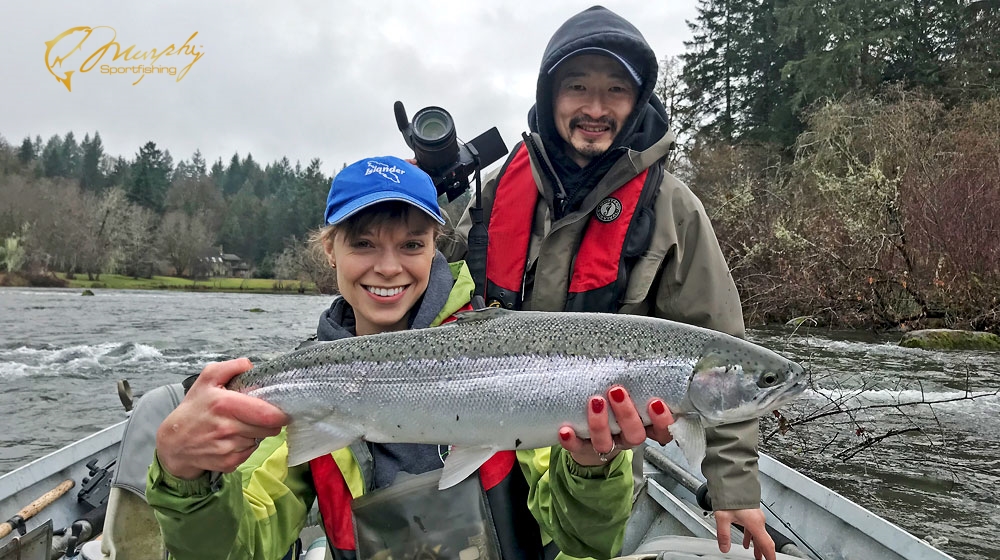 River Gauges
DFO has a series of gauges on the river which we utilize to share information on levels. There is the gauge at Robertson Creek, Stamp Falls and the Sproat River. Stamp Falls gauge is our key indicator that we follow to indicate trends. This gauge is below the confluence of the Ash and Stamp, so high higher volumes than the one at Robertson Creek which is on the very upper Stamp.
The Sproat River gauge is not functioning at the time of writing
. This gauge is very helpful towards indicating the trend but it is a very short river with Sproat lake behind it. The Sproat River gauge which is a few km above where it empties into the Somass River.
For this snapshot I have included the December trend so you can see where we are relatively.
Weekly Weather Outlook



Our services are now on the "Winter Program" which mean day charters are available with our without accommodations. We do provide accommodations for those who require them with a full breakfast and boxed lunches.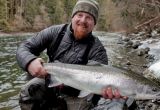 Winter Steelhead Fishing Options from $225
Fully guided day trips with all equipment. You set the agenda based on how many days you would like to fish!
Trip Details »
Call anytime for the latest conditions and reports
250-723-8022
murphy@island.net
Professional Contributor to:

Fishtactics
~
Alberta Outdoorsmen Forum
~
Fishing with Rod
~
BC Outdoors Magazine
---