The Stamp River Salmon & Steelhead Experience
Your fishing in the heart of Canada's "Wild West Coast" on the world famous Stamp River. Home waters to returning mature Pacific Salmon and Steelhead.

What's on your list?
---

Chinook, Coho and Chum salmon by the 1000's move through the system and as the season...

Learn More ►

Steelhead will get very aggressive during this period with their noses in the gravel searching.

..

Learn More ►
You will be coached by Experience & Passion
Sharp hooks is only the tip of the iceberg when it comes to your trip.
The team supporting your adventure are year round professionals who love what they do and share what they know with you every step of the way. The equipment provided uses the latest and the best tools available for Spinning, Fly or Gear Fishing.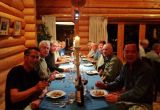 Fall Salmon & Steelhead 7 day Fish-Lodge-Dine
7 Nights Lodging & 7 Days fully guided fishing. 6 aft/eve non guided fishing access. All equipment, Breakfast, Lunches, Gourmet Dinners, Fish Care *Includes free round trip air and ground transportation from Vancouver Int Airport to Murphy's Riverside Lodge
Trip Details »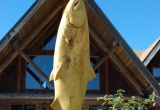 Fall Salmon & Steelhead 5 day Fish-Lodge-Dine
5 Nights Lodging & 5 Days fully guided fishing. 4 aft/eve non guided fishing access. Breakfast, Lunches, Gourmet Dinners, Fish Care
Trip Details »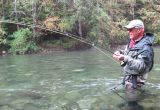 Fall Salmon & Steelhead 4 day Fish-Lodge-Dine
4 Nights Lodging & 33Days fully guided fishing. 4 aft/eve non guided fishing access. Breakfast, Lunches, Gourmet Dinners, Fish Care
Trip Details »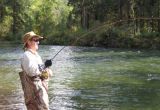 Fall Salmon & Steelhead 3 day Fish-Lodge-Dine
3 Nights Lodging & 3 Days fully guided fishing. 4 aft/eve non guided fishing access. Breakfast, Lunches, Gourmet Dinners, Fish Care
Trip Details »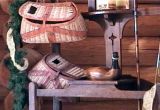 Fall Salmon & Steelhead 1 day Fish-Lodge-Dine
1 Night Lodging & 1 Day fully guided fishing. Breakfast, Lunch, Gourmet Dinner, Fish Care
Trip Details »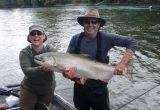 Fall Salmon & Steelhead - Guided Day Trips
1 Day Guided Fishing
Trip Details »