Stamp River Fishing
An amazing place for Salmon and Steelhead fishing coupled with an beautiful log lodge on the shores of the legendary Stamp River.
The 2018 Stamp River Salmon Outlook:
The 2018 outlook for the Stamp River is a great one! We have been advised to expect normal limits for area 23 terminal returns.
Chinook:
DFO has announced that the forecast is for moderate to abundance for Chinook, with a potential for over 80,000 Chinook to return to the system, which is in the top 3 returns of the decade.
Coho:
The same DFO outlook is calling for a moderate return of Coho similar to last year.
Limits:
We anticipate full limits for Chinook and Coho with usual regulations.
On every anglers bucket list The Stamp River and neighboring tributaries are one of Canada's most prolific
Salmon
and
Steelhead
river fisheries.
Learn More ►
The Lodge
6000 Square feet of log home luxury on the shores of the Stamp River with a staff who know what anglers need when it comes to the "right" services and amenities.
Learn More ►
The Service
Your guide team are year round professional anglers who will coach you through every intricacy of the fishery in a way that translates into results.
Learn More►
The Setting
Only an hours drive for international airports and ferry terminals make this location easily accessible and since there is no remote fly ins, you can stay as little or as long as you like! So close yet surrounded by nature.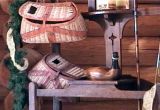 Fall Stamp River Fishing Options
Options range from simple guided day trips to all inclusive packages including meals and accommodations. You set the agenda based on how many days you would like to fish!
Trip Details »